Asia Denson
Detroit, Mich.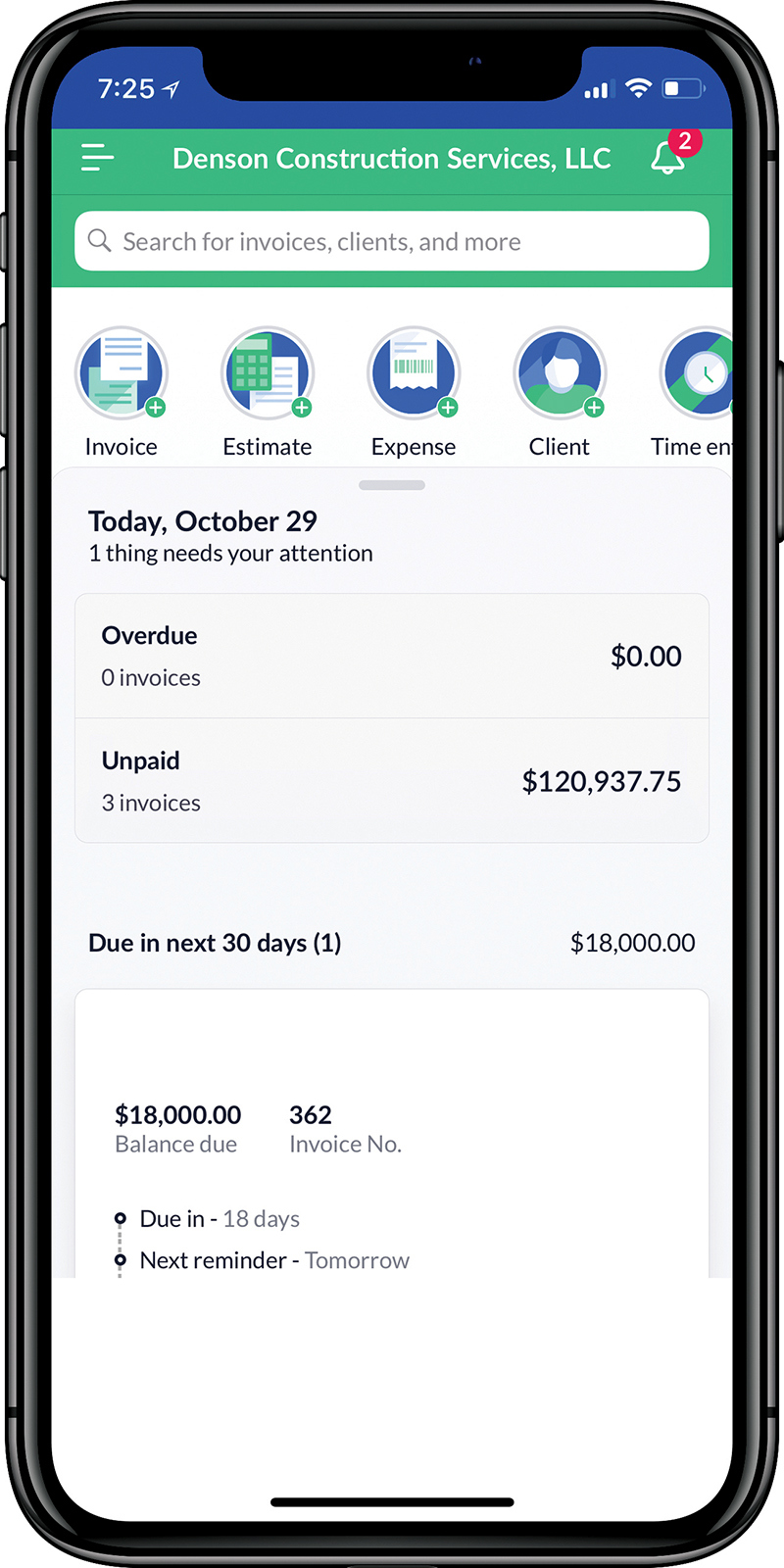 The Invoice2go app is customizable for any industry, but I like it particularly for ours because we spend so much time hopping from place to place, so anything I can do on-the-go helps. It saves time, too, because now instead of taking an hour to do an estimate and invoice after I take measurements, it takes half that time.
The app (both the desktop and mobile versions) lets you complete estimating, invoicing, and purchase orders all in one place, and you can break it down to labor and material costs. You can add your appointments and track time spent on jobs, making it easier to charge each job accurately based on time spent there.
The customization aspect is actually my favorite part of the app. When you first sign up, you load the specific pricing for everything offered by your company, so now it's easy for me to start the estimate on site and finish it quickly after I leave a house. Searching for materials or tasks is simple with the autofill function: I can type "install ceramic tile," and it'll pop up so I can input the quantity and automatically add the total to the estimate. 
I also love that I can itemize all my estimates, which sets me apart from other contractors in the area. Many give a lump sum for what everything will cost, but by itemizing it, I show clients exactly what's being spent on every part of a job, and where they can save money if necessary. 
I'd like to see them add a feature to pay my subcontractors through the app, too, so then I can really do my job all in one place.
---