1. A.O. Smith / Water Heater
A.O. Smith's Voltex Hybrid Electric Heat Pump Water Heater works like a refrigerator in reverse: The pump draws in ambient indoor air and compresses it with a coil. This heats the air, which then heats the water; the byproduct of the pump is cooler, dehumidifed air. The 80-gallon model is powerful enough to heat water for seven back-to-back showers. The Voltex is also available in 50- and 66-gallon models and has four operating modes: Efficiency, Hybrid, Electric, and Vacation.

2. Bosch / Thermostat 
The Bosch Connected Control, aka BCC100, is a 5" touch-screen thermostat that links to the home's HVAC equipment via Wi-Fi, enabling users to monitor and control their HVAC systems remotely. Users can follow factory-loaded presets or create personalized schedules. It saves energy and money by automatically turning heating and cooling on and off to maintain temperature while homeowners are away. The free BCC100 app is available with any compatible iOS and Android device.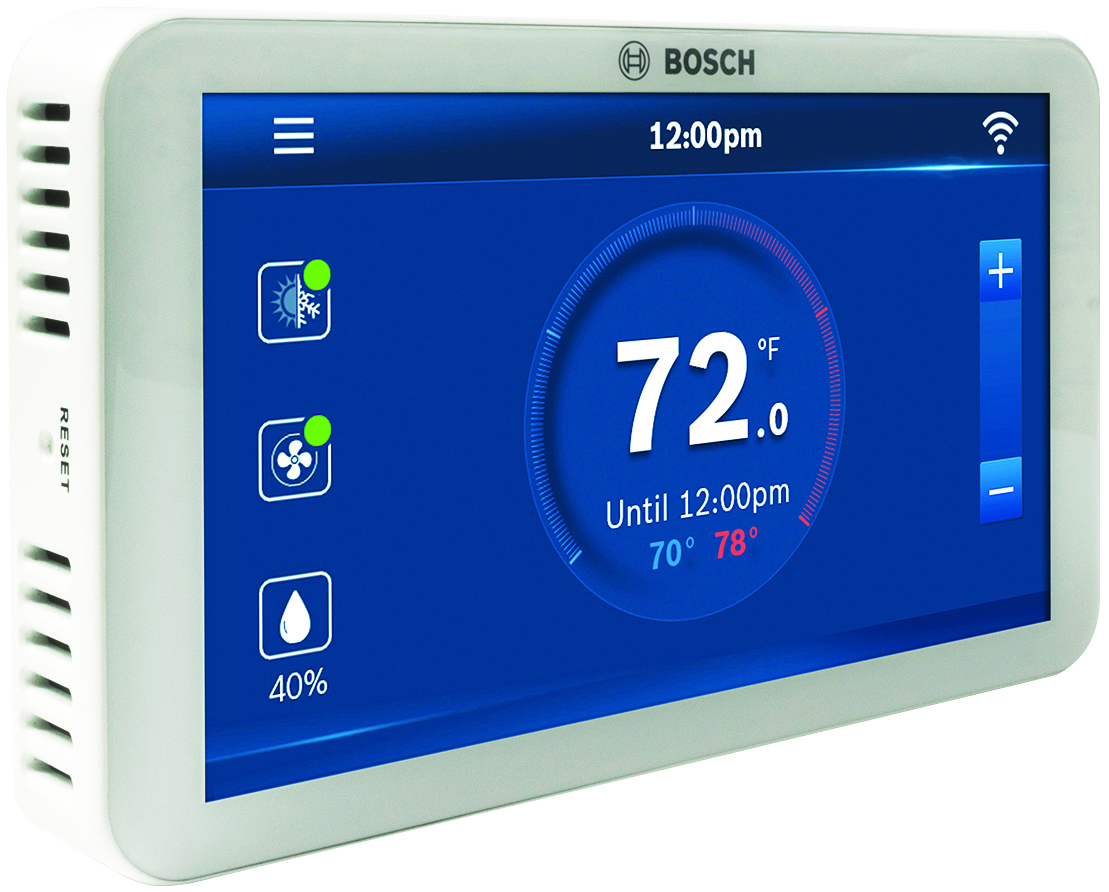 3. Broan / Ventilation Fan 
Broan's InVent series of ventilation fans boast innovative FoldAway Mounting Ears that are precisely positioned for new construction and fold flat for room-side retrofits. Ductwork and wiring work can be completed within the system's housing rather than outside it, as is the case with traditional fans. The InVent series also includes an LED lighting system, humidity sensor, and TrueSeal damper flap, which reduces air leakage by up to 50% compared to competitive models, according to the company. InVent fans are available with an 11- or 12-watt, 3000K, integrated LED module, or a 100-watt max incandescent A19 type bulb or energy efficient equivalent bulb with Maximum Overall Length of 4.4" or less.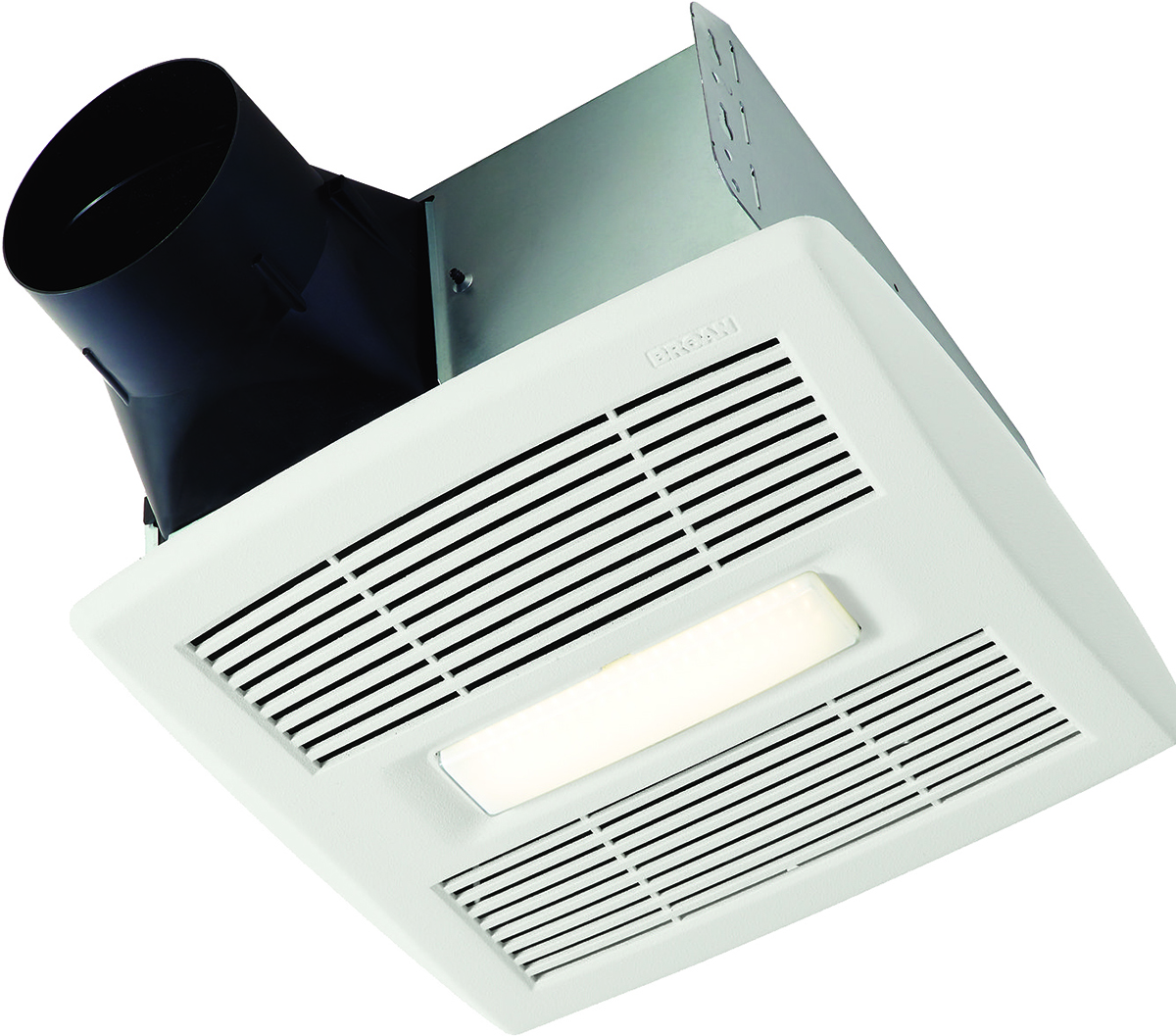 4. Panasonic / Ventilation Fan
Panasonic's WhisperCeiling DC and WhisperSense DC ventilation fan lines have been upgraded for greater efficiency and flexibility. Suitable for use in new construction or remodeling projects, these Energy Star-certified fans are ideal for bathrooms, laundry or sun rooms, basements, or garages. The ECM motor has SmartFlow technology for optimum CFM output. Can be used to comply with codes such as ASHRAE 62.2, LEED, IAP, California Title 24, WA Ventilation Code and more.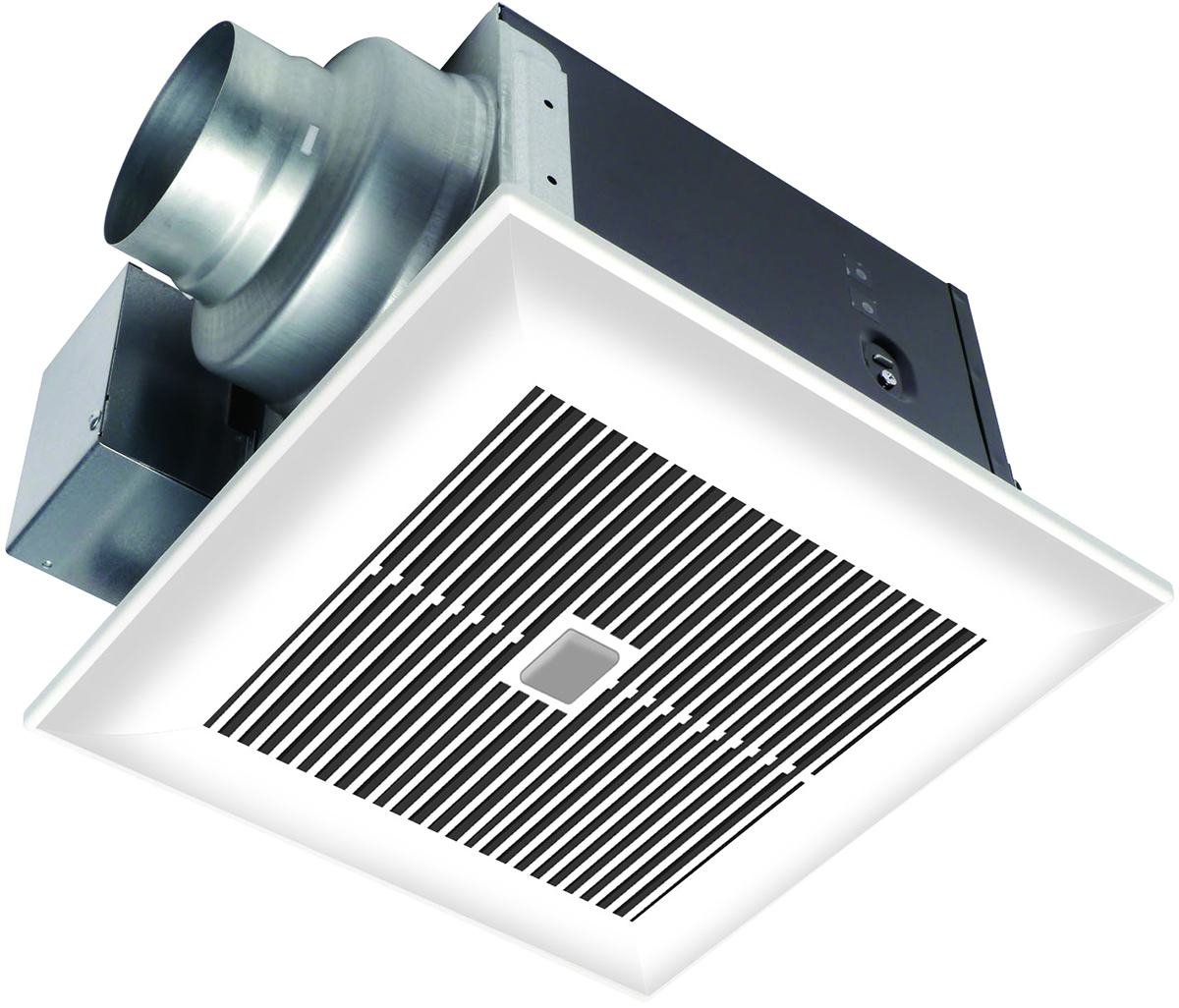 5. Belkin International Inc. / Smart Dimmer Switch 
Belkin Intl. now is shipping the new Wemo Wi-Fi Smart Dimmer Light Switch. It embeds smart lighting technology with dimming functionality and more. This smart dimmer can be controlled at the wall, by mobile device, or by voice with Amazon Alexa or Google Assistant. Its responsive light bar indicates status: For example, third-party actions like Amazon Alexa causes it to emit an aqua glow. Among its many features is Night Mode, which prevents harsh lights at night.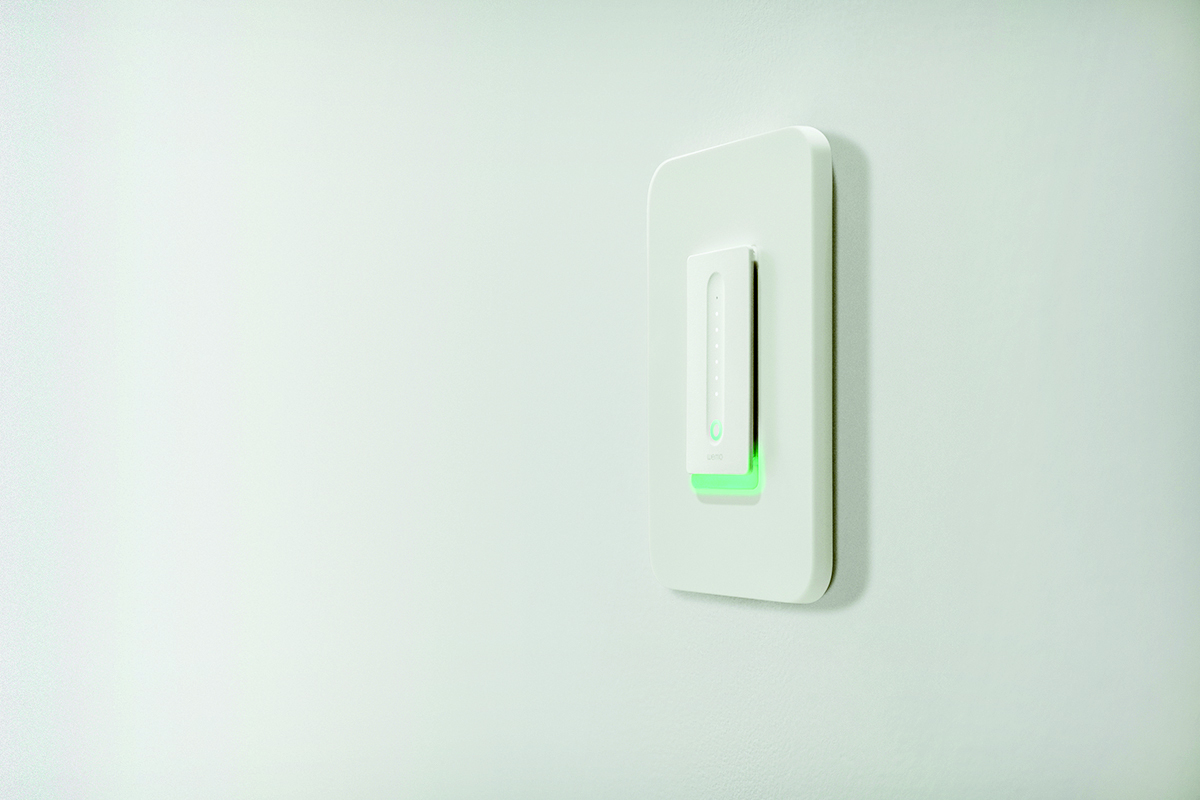 6. Garaventa Lift / Elevators 
Garaventa Lift home elevators are available in standard and custom sizes, as well as with a wide selection of wall-panel materials, finishes, and colors, including a choice of brushed or oil-rubbed finishes on metal fixtures. Garaventa home elevators with sliding doors are compliant with the new, stricter elevator safety code (ASME A17.1-2016) being adopted this year in most jurisdictions.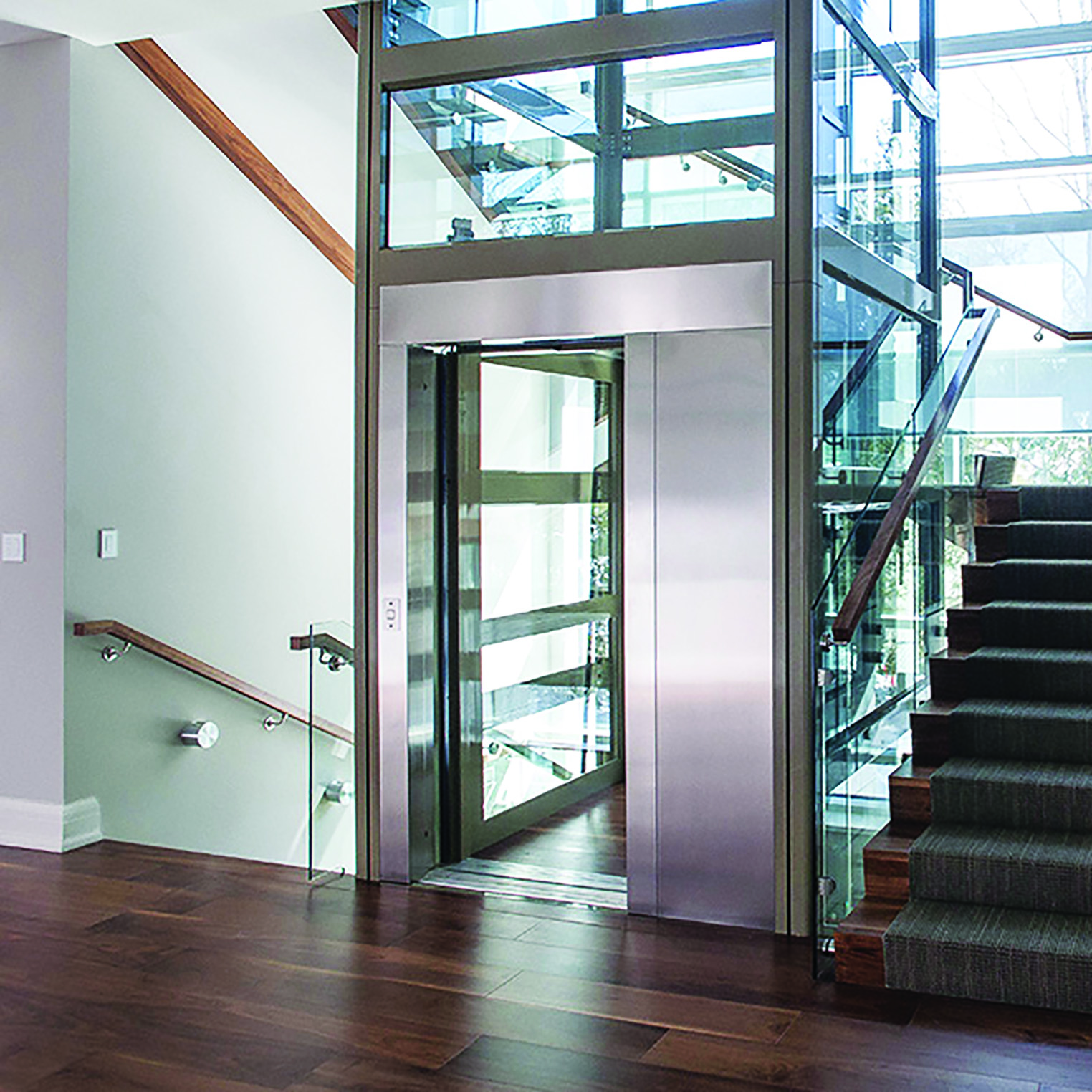 7. Omega Flex / Gas Piping 
TracPipe CounterStrike from Omega Flex is a polyethylene sleeved stainless steel pipe made for natural gas and propane. It's flexible and comes in long lengths so it installs quickly around curves with fewer connections. The non-annealed piping is crush-resistant and easy to cut, and the proprietary jacket material helps to dissipate energy in the event of a lightning strike. 
8. SharkBite Plumbing Solutions / Plumbing System  
The new EvoPEX Plumbing System from SharkBite Plumbing Solutions is a total end-to-end solution for rough-plumbing a home and includes outlet boxes, valves, and other accessories. It uses proven push-to-connect fitting technology but with a new twist: the EvoPEX fittings include a visual indicator to confirm a proper connection. The ease of making connections makes the system ideal for working in tight spaces on remodel or re-pipe jobs. 

9. Air King America / Home Ventilation 
Fresh outdoor air is supplied to the home by the QuFresh Fresh Air Machine from Air King America, a supply ventilation fan with internally mounted sensors that limit the intake of outdoor air that is too humid, to hot, too cold, or too dry. It's a cost-effective mechanical outdoor-air solution that meets the fresh-air CFM requirements of ASHRAE 62.2.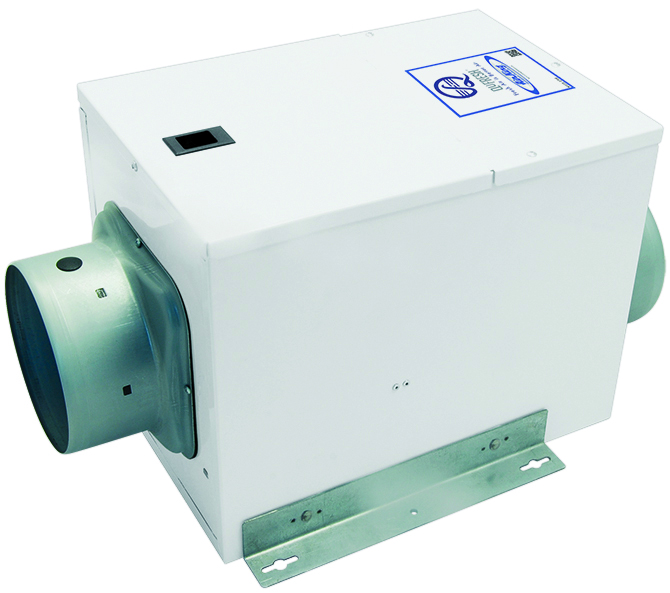 10. Schlage / Smart Deadbolt
The Schlage Sense Smart Deadbolt has been integrated with Amazon Alexa. Homeowners now can lock and check the status of their doors via Alexa-enabled devices and the free Alexa app. They also can create multi-step routines that cause Alexa-enabled devices to interact, such as a "good night" routine that prompts the front door to lock and lights to turn off. The Schlage Sense Wi-Fi Adapter (shown) is the connecting link between the lock and Alexa.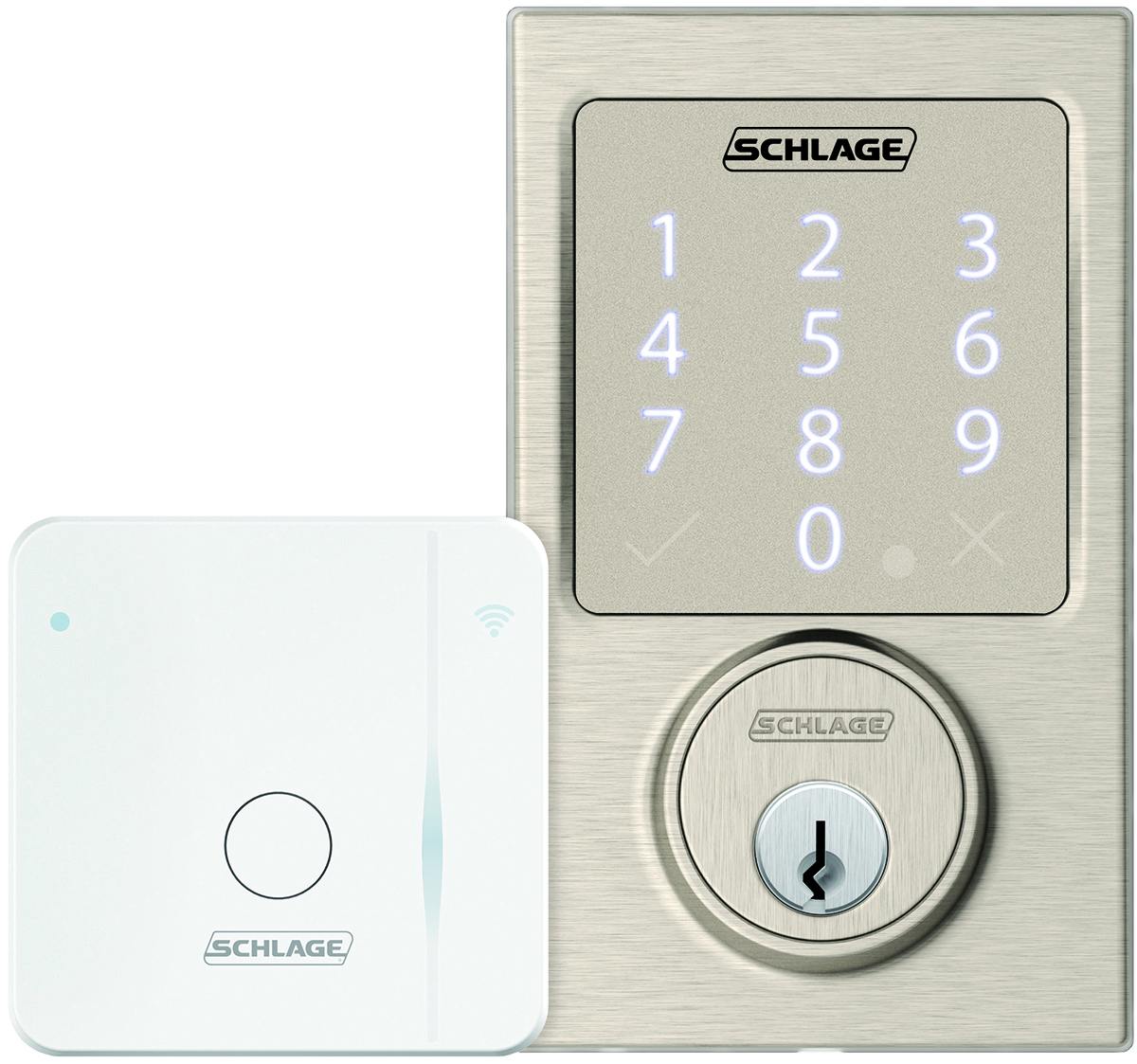 11. Rheem / Water Heater 
Rheem's 15-amp Prestige Series Residential Hybrid Electric Water Heater reduces water heater energy use by up to 73% and can provide significant energy cost savings. It has built-in Wi-Fi and is compatible with many smart-home systems, so remote control and maintenance alerts to mobile devices are possible using the free EcoNet app. 

---