Cody Beahm
General Manager, Beahm and Son
Pittsburgh, Pa. 
We bought one of these saws about a year ago on the recommendation of a friend, and we quickly realized it was a great investment—so we purchased a second and haven't looked back.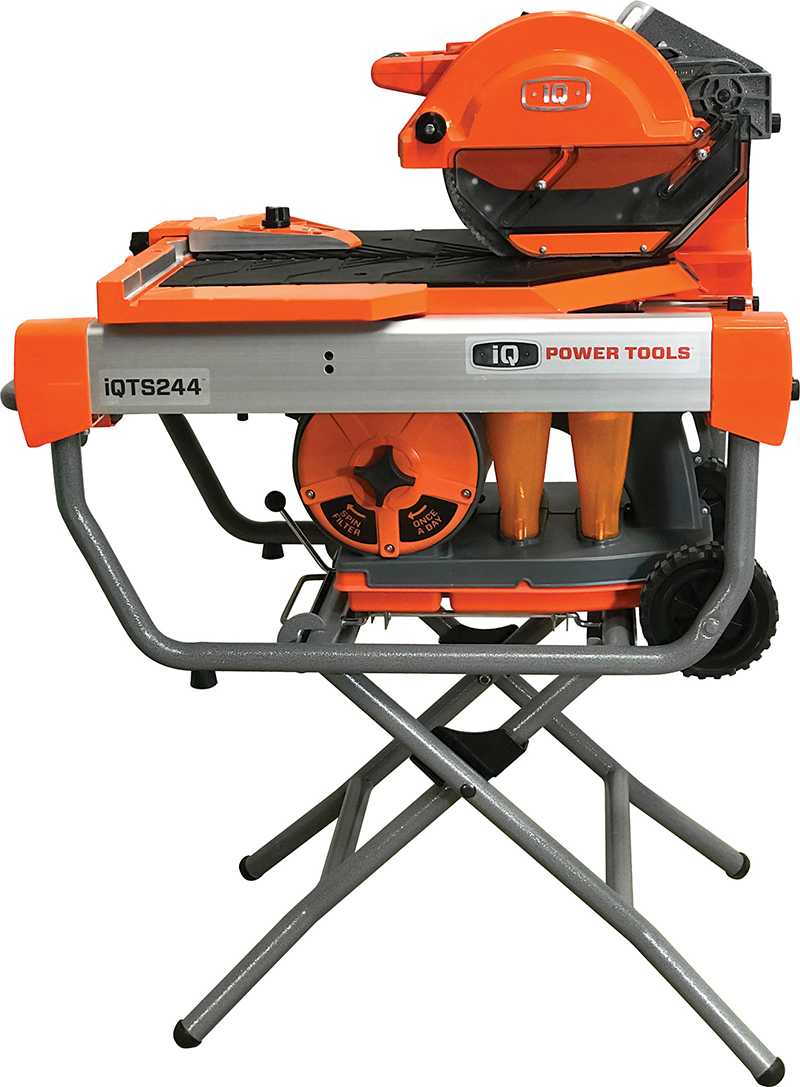 There's virtually no learning curve—the iQTS244 operates like any other tile saw, but without requiring any water. The combo of a proprietary blade composition and a built-in vacuum that air-cools the blade while removing dust makes the product a lot different than any wet tile saw we've used. 
We don't need to set this saw up outside, or search for a hose or other water source. We also don't have to run up flights of stairs multiple times to get one tile correct, saving us a lot of time—at least an hour a day—and energy. 
A small twist knob lets you easily open the machine and empty out the dust tray, and since there's no water, there's no slurry to dispose of at the end of the day. The saw also has built-in wheels, so it's easy to transport, even between floors.
My only suggestion to someone considering this saw is to purchase the extension table. It makes it easier (and safer) to cut large-format tile, and the upgrade pays for itself in under a year. 
It's not a small investment, running you almost $1,800 before any upgrades, but it's worth the price. We make progress much faster on projects, especially when you're hitting that brick wall at the end of a day and can't imagine walking up and down those stairs one more time. With this saw, there's no need.
---